OCTOBER 4-6, 2023
BRECKENRIDGE, COLORADO

---

"And let us consider how to stir up one another to love and good works, not neglecting to meet together, as is the habit of some, but encouraging one another, and all the more as you see the Day drawing near."
Hebrews 10:24-25
---
One Conference for 2023
This October is an opportunity for LCMS pastors, teachers, DCEs, deaconesses, music directors, administrators and other church leaders to gather in Breckenridge for a time of spiritual refreshment and professional development.
This year's conference committee is a collaboration of pastors and educators who are designing a single conference that is theologically rich and purposefully practical for each of us that serve God's people. General sessions, worship, and hospitality will join us all together while sectionals will target the specific needs of the various vocations of the Rocky Mountain District workers.
Conference Goals
Participants are invigorated and refreshed for ministry.
Participants grow professionally and take home something with practical application for their vocation.
Participants make new connections and deepen relationships.
Participants leave encouraged with a joint sense of mission.
Special Guests – Doxology
We are blessed to welcome Dr. Bev Yahnke and Rev. David C. Flemming of Doxology to this year's conference. Their keynotes and sectionals deliver intensely practical and deeply theological content. The sessions will provide tools for your tool bag to care for yourself and God's people and encouragement to embrace the resources of God in Christ.
DOXOLOGY KEYNOTE PRESENTATIONS
Putting the Best Construction on Everything Conflict Management + Difficult People
The Cost of Caring: A Quiet Epidemic Temptations of Workaholism and Burnout
Think on These Things: Remarkably Powerful Tools for Life Choosing what we think and how we feel allows us to respond to stress wisely
Resilience in a Time of Challenge Strategies and Boundaries for Being the Best that We Can Be – At School/Church/Home

DOXOLOGY SECTIONALS
Promoting Peace at Home, School and Church Filling our homes schools and churches with Christ's peace and joy
Prayer, Meditation and Lament: Spiritual Self-Care The Christian's Guide to Remaining Spiritually Healthy
Pandemic of Loneliness and Isolation: Help for Us and Others Even in the midst of a crowd so many are isolated: Remembering our identity in the Body of Christ as community
Responding to Judgment: The Matter of Conscience Leading with wisdom in conflict with joy and confidence
ADDITIONAL SECTIONAL OFFERINGS
Additional sections targeting the needs of educators and leaders will also be offered. We'll be sharing more information soon about sectionals targeting Early Childhood Centers, Elementary and Middle Schools, High School, Parish Education, and more in the coming weeks!
CONFERENCE SCHEDULE
View the tentative conference schedule HERE.
REGISTRATION AND MORE
Be on the lookout for more information! Watch your inbox in the coming weeks or check the district's event page for more details regarding sectional content, registration, cost, and more. Registration will open in early August.
---
Doxology Presenters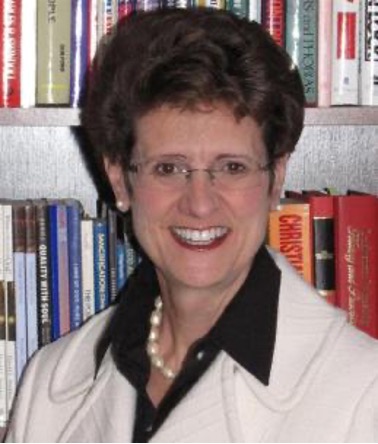 Dr. Bev Yahnke is a clinical psychologist who has provided consultation to District Presidents, pastors, principals, teachers and congregations for over three decades. She is known throughout the church as a compassionate counselor, articulate speaker, and engaging teacher. In 2008, she accepted the invitation from the Board of Directors to serve as DOXOLOGY's Executive Director for Christian Counsel.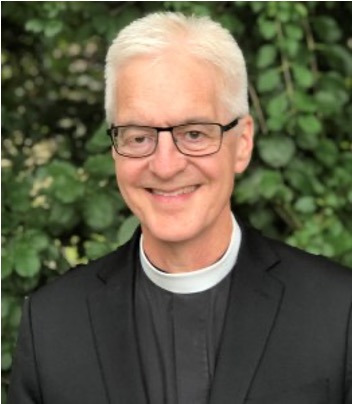 Rev. David C. Fleming was installed as Executive Director for Spiritual Care of DOXOLOGY in 2020. He had served as Associate Director since 2018. Pastor Fleming was inducted as a Fellow in the DOXOLOGY Collegium in 2014. He received the Fr Zwer Award in 2011 for pastoral support of Lutheran Schools by the Michigan Association of Non-public Schools. He was honored as Alumnus of the Year by Concordia Theological Seminary.