OCTOBER 4-6, 2023
BRECKENRIDGE, COLORADO

---

"And let us consider how to stir up one another to love and good works, not neglecting to meet together, as is the habit of some, but encouraging one another, and all the more as you see the Day drawing near."
Hebrews 10:24-25
---
One Conference for 2023
This October is an opportunity for LCMS pastors, teachers, DCEs, deaconesses, music directors, administrators and other church leaders to gather in Breckenridge for a time of spiritual refreshment and professional development.
This year's conference committee is a collaboration of pastors and educators who are designing a single conference that is theologically rich and purposefully practical for each of us that serve God's people. General sessions, worship, and hospitality will join us all together while sectionals will target the specific needs of the various vocations of the Rocky Mountain District workers.
Conference Goals
Participants are invigorated and refreshed for ministry.
Participants grow professionally and take home something with practical application for their vocation.
Participants make new connections and deepen relationships.
Participants leave encouraged with a joint sense of mission.
Special Guests – Doxology
We are blessed to welcome Dr. Bev Yahnke and Rev. David C. Flemming of Doxology to this year's conference. Their keynotes and sectionals deliver intensely practical and deeply theological content. The sessions will provide tools for your tool bag to care for yourself and God's people and encouragement to embrace the resources of God in Christ.
---
GENERAL SESSIONS with DOXOLOGY
DOXOLOGY KEYNOTE PRESENTATIONS
Putting the Best Construction on Everything Conflict Management + Difficult People
The Cost of Caring: A Quiet Epidemic Temptations of Workaholism and Burnout
Responding to Judgment: The Matter of Conscience Leading with wisdom in conflict with joy and confidence
Resilience in a Time of Challenge Strategies and Boundaries for Being the Best that We Can Be – At School/Church/Home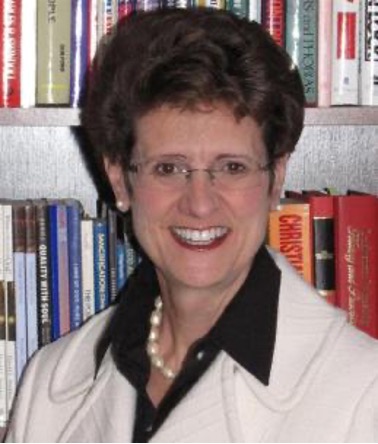 Dr. Bev Yahnke is a clinical psychologist who has provided consultation to District Presidents, pastors, principals, teachers and congregations for over three decades. She is known throughout the church as a compassionate counselor, articulate speaker, and engaging teacher. In 2008, she accepted the invitation from the Board of Directors to serve as DOXOLOGY's Executive Director for Christian Counsel.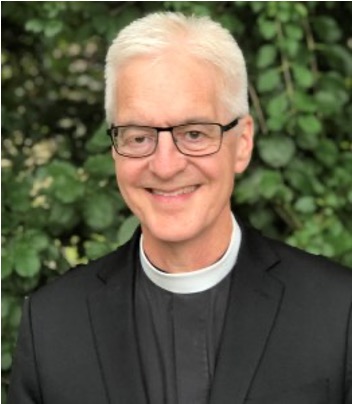 Pastor David C. Fleming has served as Executive Director for Spiritual Care at Doxology since 2020, prior to that he served as Associate Director. He has served as Pastor of Our Savior Lutheran Church in Grand Rapids, Michigan since 1993, previously serving at Good Shepherd Lutheran Church, Warrenville, Illinois. Pastor Fleming was inducted as a Fellow in the DOXOLOGY Collegium in 2014.
---
SECTIONALS & WORKSHOPS
FULL SECTIONAL OFFERINGS
Click HERE for the sectional schedule at a glance.
Click HERE for sectional descriptions.
FEATURED SECTIONALS: DOXOLOGY with Rev. David C Fleming & Dr. Bev Yahnke

Promoting Peace at Home, School and Church Filling our homes schools and churches with Christ's peace and joy
Prayer, Meditation and Lament: Spiritual Self-Care The Christian's Guide to Remaining Spiritually Healthy
Think on These Things: Remarkably Powerful Tools for Life Choosing what we think and how we feel allows us to respond to stress wisely
Pandemic of Loneliness and Isolation: Help for Us and Others Even in the midst of a crowd so many are isolated: Remembering our identity in the Body of Christ as community
FEATURED SECTIONALS: EARLY ELEMENTARY & EARLY CHILDHOOD with Dr. Annette Anschutz

Dr. Anschutz holds a B.A. in social work, an M.A. in family life science, an M.Ed. with an early childhood emphasis, and an Ed.D. in early childhood education. She has taught and directed early childhood programs for a combined service of more than 35 years. Now retired, she has served at Concordia University, Nebraska, from 2009-2023 as professor of education and program director for the undergraduate and graduate early childhood programs. She has three sons, two daughter in laws, and is the proud grandmother of three granddaughters. She has written several articles and enjoys visiting other early childhood programs across the United States as learner, speaker, and consultant.

Play: Its Place in K-2nd Best Practices
Tinkering with STEAM (2 sessions)
Creating a Philosophy Statement
FEATURED SECTIONALS: VOCATION with Dr. David Loy

Dr. David Loy is the dean of Christ College at Concordia Irvine and will bring his deep knowledge and passion regarding the practical applications of our theology of vocation to students, families, and our communities.


MAPPING GOD'S LOVE BY TEACHING
Your vocations are important to God—and to people you have never met. So are your students' vocations. In this two-part, interactive workshop, you will develop an activity of your choice that will help your students explore their own current and future vocations in light of God's love in Christ. will gain a Trinitarian perspective on vocation, explore how God works through you to help people four, five, even six degrees of separation from you, and build a collection of Scripture and Catechism passages on vocation to inform your teaching and devotional life. (Consider bringing vocation-related Scripture and Catechism passages to share during the workshop.)
---
SCHEDULES AND REGISTRATION
CONFERENCE SCHEDULE
View the full conference schedule.
REGISTRATION AND HOTEL
Registration is now closed. We have striven to keep costs as close to last year as possible. We look forward to seeing you in Breckenridge!
To book your hotel reservation at the Beaver Run Resort & Conference Center using our room block discount click the link below:
Reserve your Room at Beaver Run resort
---
SPONSORS AND EXHIBITORS
Thank you to our sponsors who help make this event possible!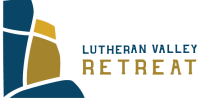 If you interested in being a conference sponsor or to exhibit this year please use the links below!
---