Welcome! Whether you're a new church treasurer or have been managing your school's finances for years, this page is for you. Below are documents, forms and helpful links to provide you with the information for the rewarding position of a church or school treasurer. You will also find expense report forms for official work for the District.
If you have any questions or need anything, please feel free to reach out to info@rm.lcms.org
Thank you for the work you do for the Rocky Mountain District!


Frequently Requested Forms
See a complete listing of all available forms at rm.lcms.org/forms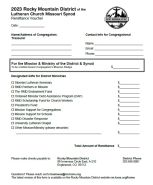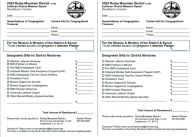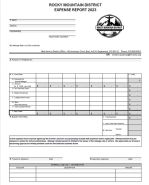 Church and School Resources

Compensation Decision Support Tools
The Rocky Mountain District Board of Directors has adopted a compensation tool created by Concordia Plan Services for ministries to use in determining salary, allowances, and benefits. This tool, for use by Lutheran Church Missouri Synod (LCMS) Churches and Schools, incorporates current salary information of existing LCMS workers along with independent data outside the LCMS.
To learn more go to Concordia Plans Compensation Support Tools
Go directly to the Login Screen for Compensation Support Tool for Churches
Go directly to the Login Screen for Compensation Support Tool for Schools