What is the Mariachi Ministry?
For over twenty years, Mariachi San Pablo of Ysleta Lutheran Mission Human Care's (YLM) Adelante! Ministries has worked with musicians of all ages and levels of talents and skills. When Mariachi San Pablo began touring back in 2002, the group's youngest member was an eight year old boy and their oldest was 60 year old Pastor Jose Ruiz. Throughout its years of sharing the Gospel mariachi style throughout the United States, members of Mariachi San Pablo have gone on to other opportunities, from joining the military to becoming college students. Some of those musicians have moved on to study church music and become church workers, continuing the cultivated lessons of serving, uniting and reaching others with the love of Jesus.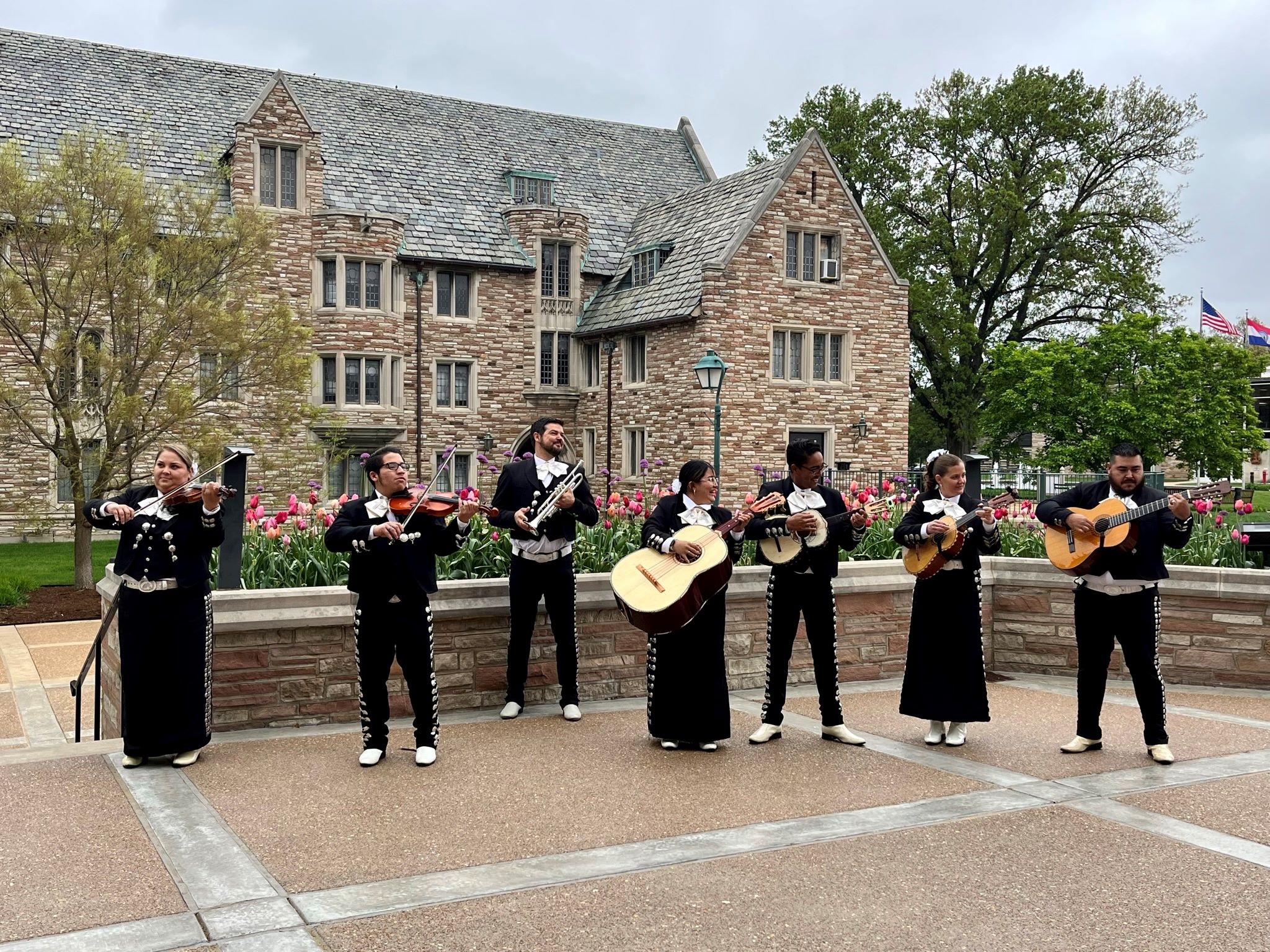 The Mariachi Ministry Today
This year, the group of seven musicians have three high school seniors just weeks away from graduating. Gabry, the bass player of the team, will be heading to San Antonio in the fall to study music. Famuel and Isaiah, both friends of Gabry who began to play with Mariachi San Pablo November 2021, are staying in El Paso and will continue to serve others through Mariachi San Pablo.
"We work hard to cultivate an attitude of love and excellence within the group," Maritza, violinist of Mariachi San Pablo, shared, "By focusing on recruiting young people, such as middle and high school students, we know there will be a continuous need for new musicians, but it's never been about us. It's about how God can use mariachi music to reach people's hearts, both of those who listen and those who play."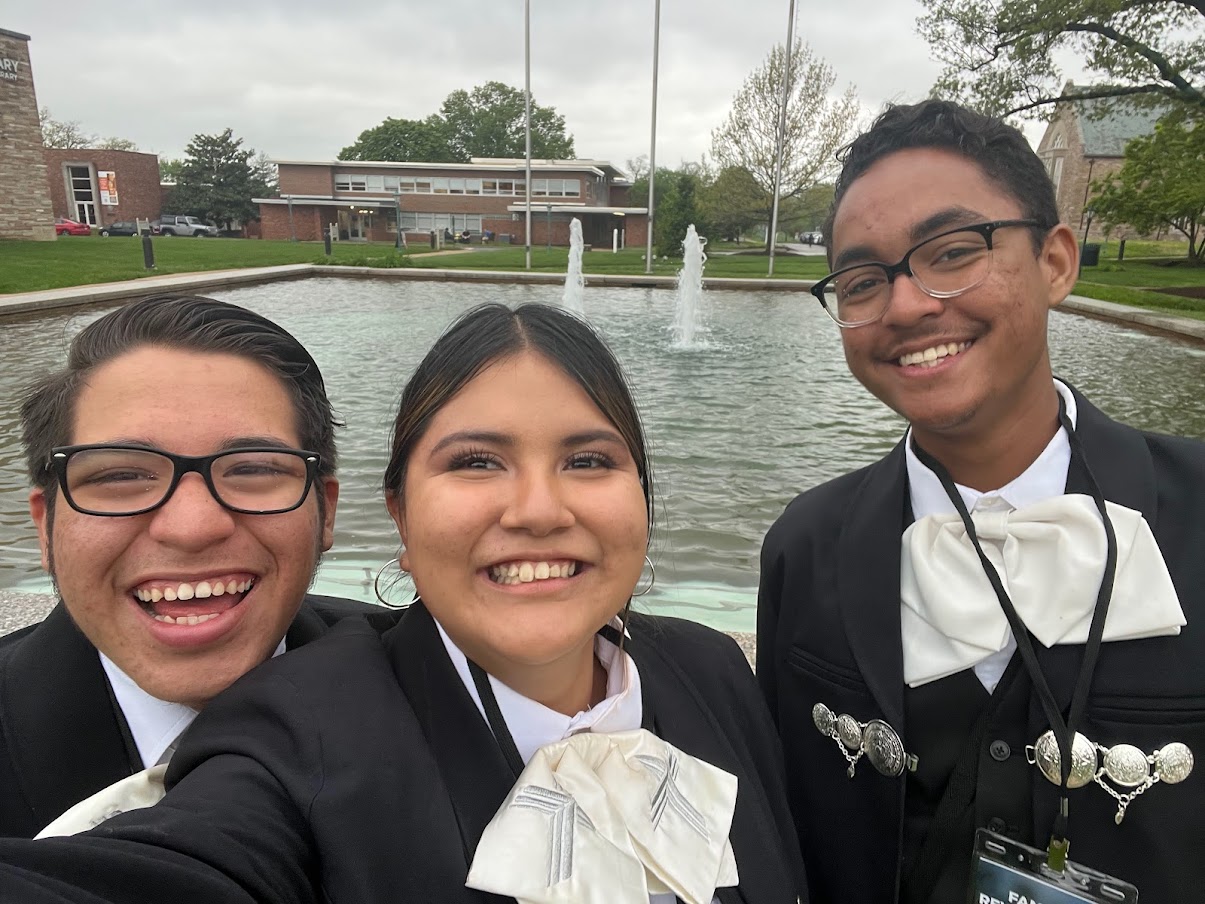 Miguel Muñoz, director of Mariachi San Pablo and rhythm player/instructor, is an example of Mariachi San Pablo's mission to serve, reach, and unite through Gospel-centered mariachi style music. As a seventeen year old, he was part of the original Mariachi San Pablo in 2001. A non-believer, he joined the group because of his love for mariachi music.
Through many practices, performances, and tours, Miguel came to faith and now, not only does he continue working at YLM with it's music ministry, but is an elder at San Pablo Lutheran Church and encourages others in their faith growth.
Recent News – Travel to Concordia Seminary –St. Louis
"Teenagers who play with Mariachi San Pablo experience something that is not normal for them," Miguel explained after their return from the Multiethnic Symposium held at Concordia Seminary in St. Louis, Missouri, "Gabry, Isaiah, and Famuel had the opportunity to tour the seminary, which is over a hundred and eighty years old."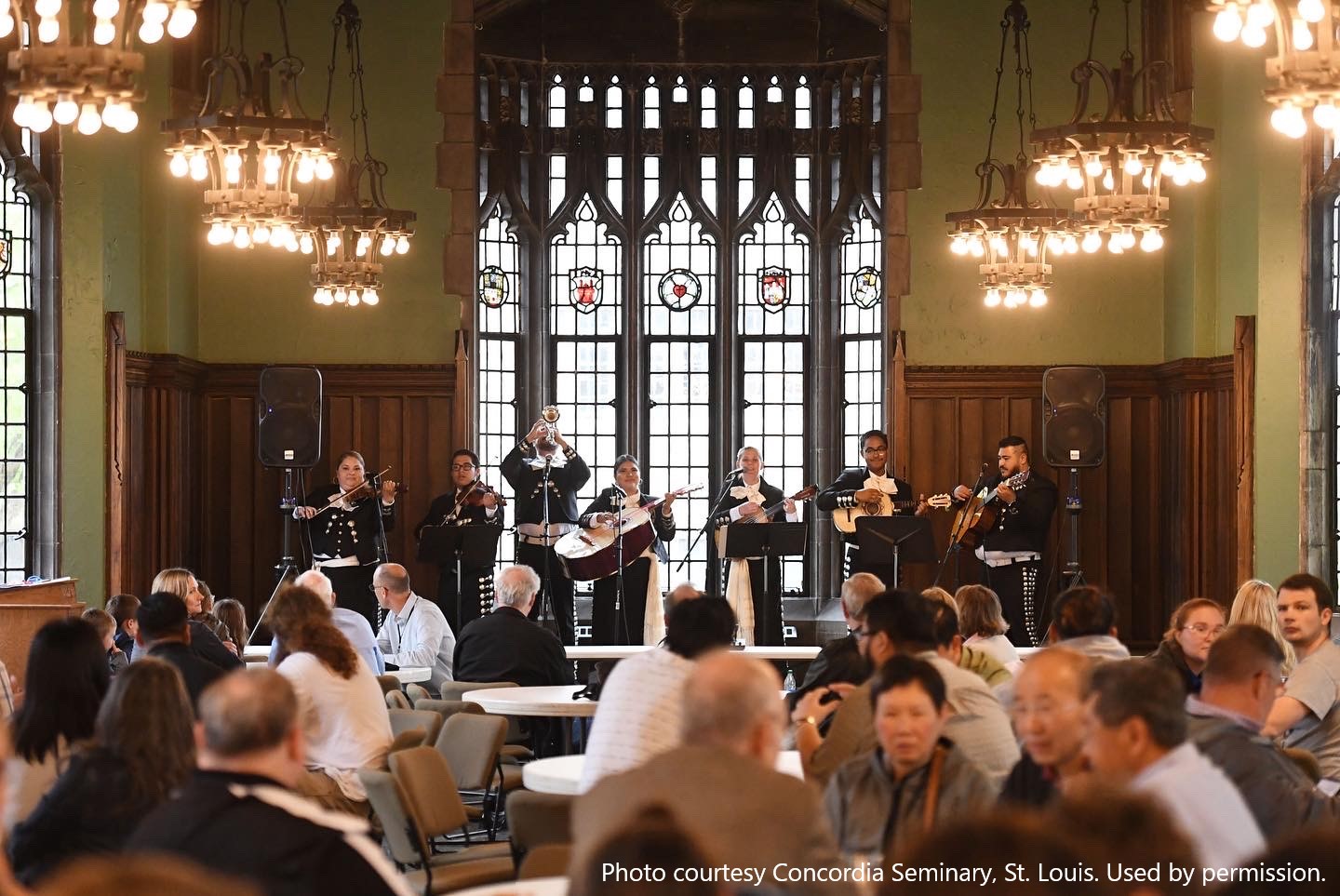 The three high school seniors took every free moment they had during their stay there to explore the large campus, enjoying themselves immensely. They also attended several of the workshops offered during the Symposium and had the unique opportunity of this multicultural experience.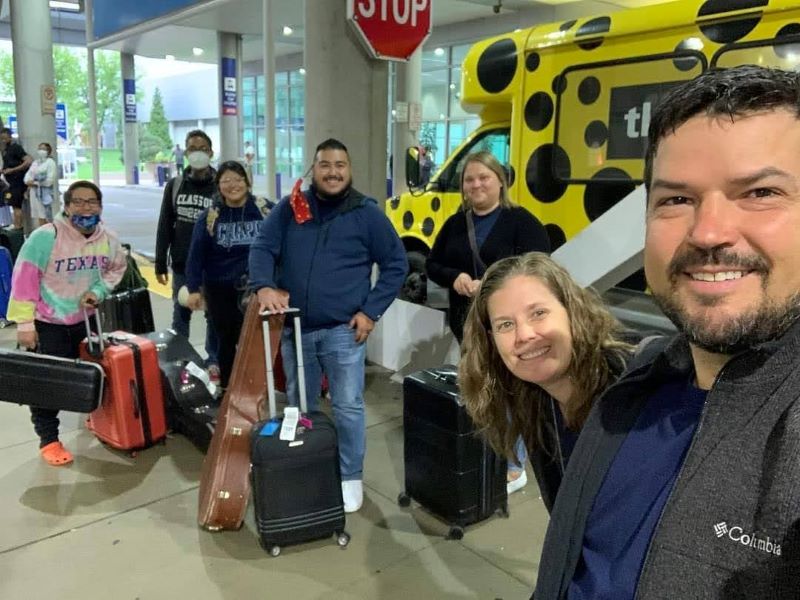 "I work with Isaiah, as he's the other violinist," Maritza pointed out as the conversation turned to the teens' dedication to their music, "He's a hard worker, committed to learning and perfecting his skills. He was nervous, but he did great. I was very proud of all three of them."
Famuel, one of the rhythm musicians, expressed how surprising it was when people who attended the symposium approached them with praise and admiration. This symposium, with a few hundred in attendance, was Famuel and Isaiah's first big concert. Gabry, having gone with the mariachi to South Dakota for a weekend tour, was already familiar with the nonstop activities involved in touring concerts.
As the opportunities to travel outside of El Paso start opening up, these three high school seniors will have many opportunities to visit new places, meet new people, and personally experience how music can be used to help tell others about the Good News given to us.